It has been some time since I have flashed my face randomly. SO HERE IS MY FACE!
So this is an extremely belated post. Happy holidays and merry new year to everyone! (Gosh I am so behind lol). Hope everyone had a wonderful time during the holidays!
This year, I really did not have much of anything I want for Christmas. Perhaps it is with age, or maybe I just have everything I want (lol!!) but this year, I just wanted to see everyone around me and happy. Regardless, I received some gifts:
Gifts from Obiwon
Obiwon says,"MERRY CHRISTMAS!"
Clark's Original Desert Boot
Symphony milk chocolate with almond and toffee, L'Occitane en Provence Shea Butter Lotion, and a bunch of tea house gift cards
I GOT MY DESERT BOOTS! For quite some time, I have been throwing FITS because a lot of simple/classic shoes for men do not exist for women. Not long ago, I stumbled upon these boots on the Clark's site, which surprised me as I did not know they made this design for the ladies! This style alone, for men and women, is Clark's #1 seller. Super nice!
Obiwon decided to feed my random cravings and gave me a gag gift of chocolates, lotion, and boba gift cards. Wtf. I know right? But really, Symphony chocolate has been my addiction for much of my school time! So creamy and rich... mmm.. And the lotion? IT IS SO MOISTURIZING! Best I have ever used to be honest. Smells like baby lotion and provides just the right amount of moisture. This is great for men and women as it is not overly oily and scented like many nice lotions out there.
Since I have moved up, I could not find any good tea houses. And because of that, I crave tea houses. This is why I have a bunch of gift cards haha. Thank you Obiwon~
( ´ ▽ ` )ノ
Gift from Natasha
Bearpaw house slippers
MY SAVIOR. It is so cold up north! I am not used to this at all, and fortunately enough, Natasha got me these as she saw me walking with my sweatpants being pulled over my feet.
(>。≪)
Gift from Parents
Sony Ultrabook
Probably the most shocking of all gifts this year. In my previous job, my boss gave me the newest ultrabook by Samsung/Sony (I keep confusing the two for some reason). Costed him a LOT as it was the latest one. I was so happy since it was so light and I found out he got it for me as he liked the work I did. Unfortunately, due to my move up, I left the job, and gave him back the laptop (it held many confidential documents I had worked/was working on). Being a new graduate, I did not want to invest in a nice notebook until I feel more settled/stable. My parents took it as a hint and got me a customized Sony notebook for Christmas! As happy as I am typing on this keyboard and grinning ear-to-ear on it, I still feel a weight of guilt. I will have to make my parents proud and show them what I can do with my future.
-super motivated-
サンキュゥ♪(o ̄∇ ̄)/
Now, what about others? What did I get them?
My Family
This Christmas, my parents urged me (as I did to them and everyone else) to not get gifts for them. I have a job and being that they have raised me up until now (well in many ways, they are supporting me continuously), I must get them something!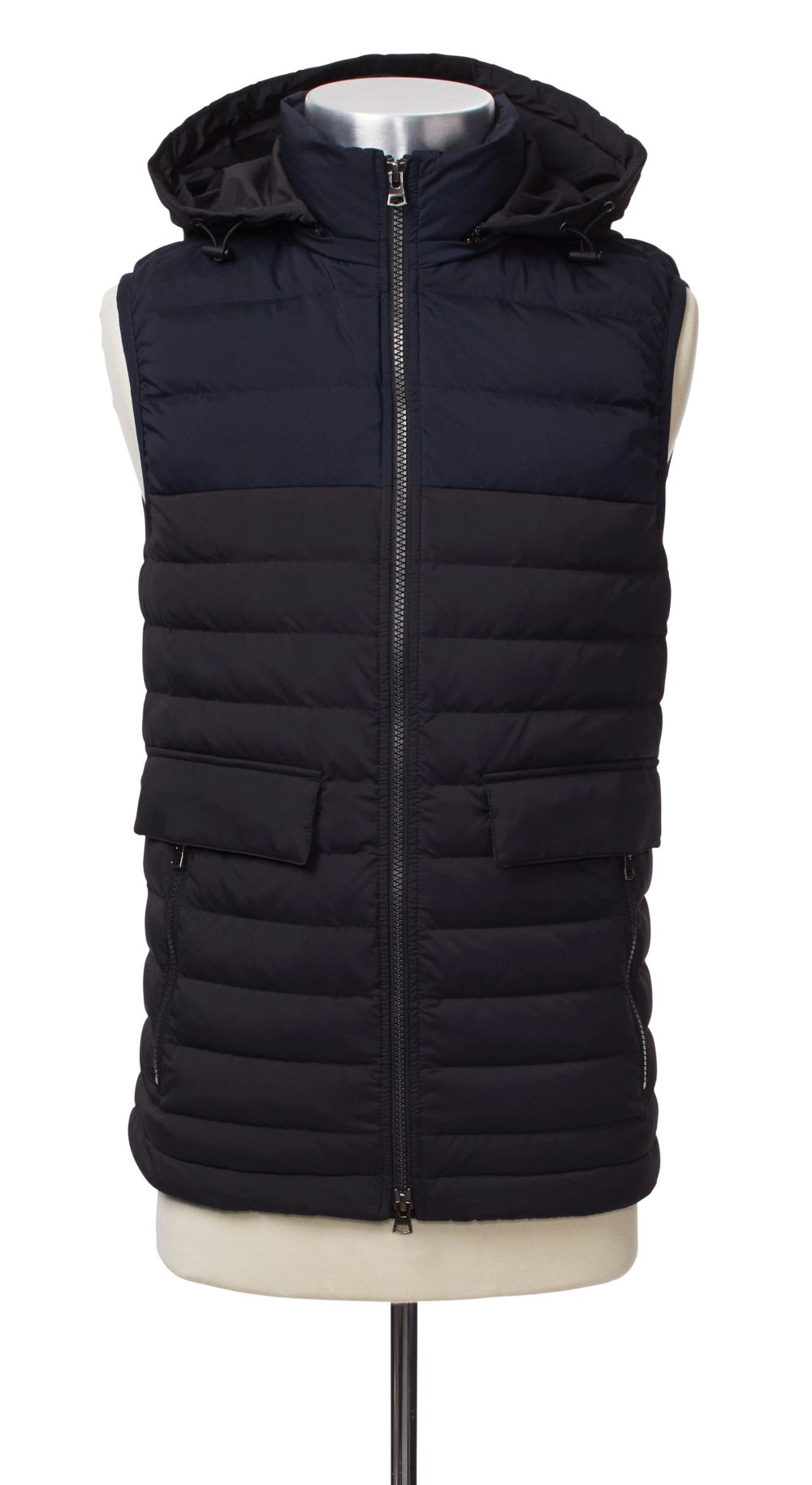 Theory Banff down vest
For my father! He had a favorite down vest that he wore often, but somehow it went missing. I got him this (but need to re-order a bigger size) as a replacement. He isn't too fond of the hood, but it is removable! Super light and warm!

Kate Spade Astor Aurelia bag
Got my mom the original quilt in a creme/rice colored last time. She loved it, but was afraid it would get dirty and so she decided to use it as her "special occasion" bag. I picked a different pattern and got her a black version. Right when she opened it, she started switching stuff into her new bag, and tossed her old one (it was non-leather and started to show really bad wear). So happy she likes it!
MY BROTHER. Yes, I have a wonderful nerdy brother (who makes me even nerdier since I pick up a lot of his likes/hobbies/shows)! For Christmas, I got him a 2TB external hard drive. lol IT IS A WONDERFUL GIFT. He has no excuse; he must download all my shows and movies now. Muahahaha!!
Audio-Technica LP60 Record Player
For Obiwon! He has been wanting to play some old-school records, and so I got him this (along with a wireless mouse and wireless keyboard).
Some
mille-fuielle
for Obiwon's family! Custom-made and pre-ordered from my favorite bakery in Little Tokyo, Frances!
Aside from my Christmas with the family, lots of food, and the usual gift exchange, I also made some small purchases that month for myself!
Mini Haul!
Cheap Monday super slim skinny jeans
I purchased this skinny from
Karmaloop
during one of their sales. Originally 110USD but with the sale, I got it for 50USD! It is definitely a lot more than I would normally pay for jeans, but I have gone through the shopping center boutiques and cannot find a black pair of skinny jeans that would fit me right. My proportions are in-between Asian and European I think; my arms and legs are too long and my waist too thin. And so trying on skinnies would end up horrendous as there would be a gap at the waist. Thank goodness for this investment!
Wool-blend ivory sweater from Gap
Super soft high-low style sweater! On sale (sold out now) at
Gap
with 30% off, and so this was a really nice deal! Super soft and non-itchy, which is rare when it comes to wool!
Uniqlo striped tunic
I don't think I have ever owned a tunic. It is somewhere between a sweater and a long-sleeved shirt. Great for a slightly chilly day that does not require a bunch of layers! My clothing tends to go towards the shades (white, grey, and black) and neutrals, so I figured I should give some color to my closet. Definitely makes me feel French, and reminds me much of the Japanese label
Comme des Garçons
.
Wolverine and Spiderman Minimate
I went to the most awesome flea market in Treasure Island (
Treasure Island Flea Market
)! There were many local sellers and food trucks (will show more later), and one particular seller sold Minimates! I love toying with figurines, and so I bought myself a Wolverine Minimate, and got my friend Steph a Spiderman one as a small gift for her birthday. I will have so much fun with this.
O(≧▽≦)O ワーイ♪
Uniqlo stirrup leggings, over-knee socks (3 pairs), and extended ribbed leggings
Tea&Crumpets recipe book and Toy Story limited edition postcard set
There was a book sample sale at Chronicle Bookstore, marking books and novelty items 60% off! I wanted to get a book for English brunch, and then I saw the postcard set and could not resist!
Sterling Silver ring
There was another local gathering some time ago with all local shops. This super thin ring was handmade! Obiwon purchased it for me as a gift and I loved it!! Wore it everywhere until... it got lost?! I got so upset at myself. Sadly, this was to be expected from such a thin ring! I never noticed it when I wore it.
What have I been eating? Let the pictures speak for me!
Snow Vegetable noodle soup from Liang's Kitchen
Garlic gouda cheese with Dill Triscuit
Homemade avocado + chicken + tomato pasta soup
Alo. BEST ALOE DRINK EVER! (super healthy!)
Swedish meatballs from Ikea
Homemade fruit parfait with milk tea
Eggs benedict
Ginger beer
Jerk Chicken Sandwich
Homemade chicken roast with potatoes and fresh mixed vegetables
Fortunately due to the holidays, I was able to make some time to get some fresh air. Like real fresh air.
My first rainbow up north
When leaving LA
Treasure Island Flea Market
The view from the island. See the Golden Gate Bridge?
Road to Point Reyes Beach
Point Reyes Beach
Probably one of the nicest beaches I have ever been to. Practically deserted, layers and layers of waves overlapping one another, and deep blue-green waters. So clean and so quiet. I could stare at the ocean all day.
Drakes Farm. No oysters when we got there :l
Went to Drake's Farm, a local oyster farm near Point Reyes. Unfortunately it is not oyster season... or they were out of oysters. Either way, Obiwon and I had a nice time there as there were people on kayaks making laps around the lake. We just watched and had our lunch (we brought from home) there.
Grizzly Peak watching the sun set
Bay Bridge
So refreshing. Ahh..
And now, some OOTD's and a mini picture update on Talon :)
∑(O_O;)Shock!
Wearing my new wool-blend sweater from Gap and ribbed-extended leggings from Uniqlo
Wearing my new Cheap Monday skinnies
Wearing my new Uniqlo tunic and Clarks Desert Boots
My Clarks Desert Boots and Obiwon's Clarks Bushacre Boots
And of course, mini pictures of my baby!
"Hello ladies~

+゜*。+゜†(´∀`)†゜+。*

"
"Oh I did not see you there!"
The Matrix
Old man Talon
Hope everyone is having a wonderful day and starting a fantastic new year. Much luck for all!