Kid and Serge from Chrono Cross
Let me go with what happened most recently!
Came back to LA at
2:30am
after a long carpool with two of my friends; there was crazy construction on the freeway! It literally took
8 hours
(as opposed to the average of 6 hours) to get back home since the 4 or 5 lanes were smashed into 2. I was super exhausted.
Midway between SF and LA, we all stopped at Harris Ranch for dinner. I was told by several people that their beef was amazing (which would explain why I kept seeing grazing cows along the way), and so we stopped for some dinner before continuing.
The meal came with a mushroom soup, a baked potato, dinner roll, a side of fresh vegetables (the tomato was so red, I thought it was a bell pepper), and my medium-rare slab of beef. Delicious.
Japan Expo 2013
in Santa Clara, California
My friends came up to NorCal for the new convention, Japan Expo (and thus I was able to carpool back to SoCal with them!). Although "new" is not quite the appropriate word since Japan Expo exists internationally (Spain, France, and London I believe), this is the first time they came to the US. This convention is known to have great guests, and people seemed curious as to how the convention will turn out.
I was not disappointed.
local temple displaying mochi-making ceremony
As with most Japanese-culture conventions, anime and manga items (okay, and some games) were the go-to entertainment as there is such a large fanbase. This covers panels (voice actors, speakers, artists, etc.), video rooms streaming anime, music playing throughout convention, performances, etc. However, this convention had evenly distributed booths catering to multiple interests. Yes, I did see the manga, and I did see the body pillows, plushies, and tees, but I also saw a wonderful musical session of a temple making mochi as well as observed several booths that displayed handiwork for hand-dyed garments, wood-crafting, and even an art-of-incense session. These booths/areas even had people from the museum/shop/original artist there to explain to you anything you want and answer your questions.
woodwork at one of the booths
I was most interested in the woodwork. The image above is just a small section of an example of what the design on folding screens looked like with great customization. Much like many of the booths at JX, the artist who created this 3' x 2' (per panel; there were two) folding panel only spoke Japanese! Japan Expo brought some wonderful people in Japan to show their work! I have never taken a Japanese language lesson in my life and only know as much as I do through maid cafes and the few anime series I followed... which is not a lot. Fortunately, a translator was there alongside with him, and was able to translate my questions and give me answers.
It took only a month to make this. This folding panel consists of two 3' x 2' panels connected with two hinges.. and it only took a month. The detail in this panel was amazing, and I was shocked that it was completed at such speed! Upon closer inspection, each piece fitted perfectly and was adhered with some kind of glue. Amazing work.
The convention in general, was small. I think it was fantastic that it was since they probably wanted to test the waters before jumping in. I attended this past Saturday, and the convention was not as packed as the bigger conventions like Fanime or Anime Expo. The ticket lines were amazing. Buying badges the day-of, you are paying the same price as pre-registration (according to my friends who did not pre-register), and the line went through smoothly. I had my ticket pre-registered, and even then, entering the convention was no 3-hour wait (-cough- Fanime -cough-). They started an e-ticket system so you can print it yourself, and have it scanned at the door. For re-entry, you need your print-out scanned for exiting. Super fast, no crazy lines, EFFICIENT.
Fans of Evangelian, FLCL, Ace Attorney, and Fire Emblem were ecstatic to see the line-up of guests. Seriously, this is probably one of the better cons I have been to. Though I didn't get to attend all the events as I arrived mid-day, the organization and guestlist really set a good foundation on what to work with to build this convention up in the US. I cannot wait for next year.
Did I mention they had a booth that gave out free samples of snacks? And you can keep eating them. So essentially it was free food. My friend tried buying something from them (a regular-sized bag of a sample he had), and they said they were not selling...they were just giving us free samples the whole day! ..what?
So for this convention I wanted to do a new cosplay. I was working on
Coffee
from
Sakizou
's
Afternoon Tea
series of work, but had to put it on hold as I really wanted to do a cosplay at JX of a classic RPG that myself and many others enjoyed in our childhood: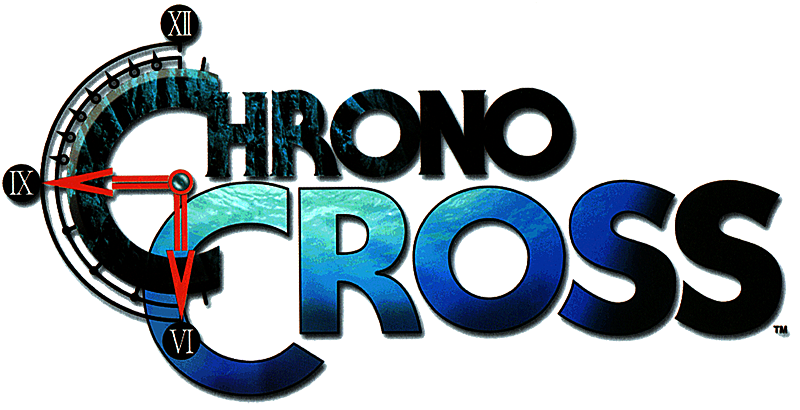 Several of my friends have played this RPG, and if not, they at least have played Chrono Trigger. This game was one of the first RPG's to have such a large fanbase (I swear the fanbase is equivalent to Final Fantasy Tactics), I was surprised there were so few cosplayers for this game. I have been watching how cosplays have been going, and it seems to be trending to be going with what is popular (how many Attack on Titan cosplays have I seen already? SO MANY). And so I decided to do a cosplay that not many of the younger generation may know about.
I chose to cosplay Kid, one of the many characters in the game, a thief.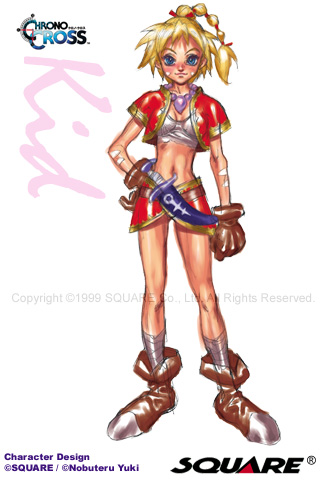 Is it close? As simple as the cosplay looks, it took quite some time for me to make! (the sheath was still drying in the photo lol)
I was so happy that several recognized the cosplay. A small handful of people from Japan (con-goers? not sure if they were with industry) recognized the character, along with a slightly bigger handful of congoers. It is hard to describe my excitement when I can speak to a random stranger about something not that many people nowadays know much of. I was babbling a bit with someone at Artists' Alley about the game when slowly walking away...
Random fangirl moment:
Going a bit backwards, but on my way towards the entrance to the convention after parking, I passed by this cosplayer:
MY ALL-TIME FAVORITE RPG HNGGGGHHHGHH
My mouth was frothing as very Very
VERY
few people have played this game (based off of the people I know, not many have played this). This was LITERALLY my first RPG, and it has one of the best storylines ever, and the fighting in this is more interactive... it's turn-base, but you also have to lead the whole attack.. if that makes any sense..
Anywho, this was the only cosplayer I took a photo of since I do not know many others who have played Legend of Dragoon. -
end fangirling
-
After the convention, my friends and I grabbed some linner (late lunch, early dinner haha).
We went to a Korean food court and got all the soups. And watched "World's End" in theaters afterwords!
Florentine (surprise surprise) for brunch the next day. And then the crazy long drive began.